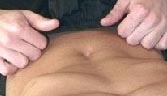 Hey Dudes and Dudesses (Yeah, I know of at least one dudess who really digs this page .... so there!) I've been getting a few emails in the last month and it's been really good to read. The Wiz is on the move or at least has moved. Jace has had his hand mangled by the tailgate of his truck. Hope it is better by the time you're all reading this. I'm busy with a huge graphic that has a million and odd things in it that Cody really dug. When I eventually get to putting it up it will be like one of those puzzles where you have to look for a whole lot of listed items. The Codeman Wall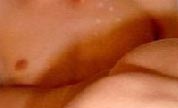 Studies are going really well but it does involve a fucking lot of self motivation. So its a new thing for me. Ive always been kinda used to getting things on a plate. So now the wheel turns. I think the trick I have learnt is to ensure that my assignments are all up to date. We have also had some really gnarly surf just recently and its been cooking. Went out to Big Bay with some buds and it was really fucking outrageous. You stand on the beach and watch the little waves and then paddle out and come face to face with some monster surf. Similar to conditions at another spot called Witsands (White Sands). Looks reasonable until you're looking up at a climbing face.
Got a really cool email from a guy in Brasil that Cody used to communicate with. João translated some of Cody's stories to Portuguese on his website: http://oldnotwise.tripod.com/estrada/estrada00.htm
Anyway, this is what he wrote:
"You made an important question in number 30: Is there life after Cody? A very old song from the sixties (only Gary could know it) said:
ìWhy does the sun go on shining?
Why does the sea rush to shore?
Donít they know itís the end of the world
Cause you donít love me anymore.î
When we lose someone we love, and much more when the loss is forever, the world seems to end for us. But at same time the world goes on as always. The shock between the two realities, the complete emptiness inside us and full life outside, is too difficult to understand or simply to accept. But life always wins.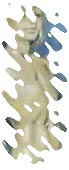 We like to say that Cody is an angel now. A think he has always been an angel. The word ìangelî comes from the Greek ìAggellozî , that means ìmessengerî. He was the messenger that brought us a message of life. He showed us how life must be lived. And he early left us to send the message to other people.
Yes, there ís life after Cody cause life and Cody are the same. Whenever a boy laughs, whenever a boy surfs, whenever a boy loves, Cody will be alive. That ís what I believe with all my heart. The better homage you can do to your friend is to live your life the way he wanted you to live. And you already know the recipe: Peace, Love, Respect. And I add: happiness."
So I did some research and found that the words come from the song "The End of the World" By Kent and Dee and the whole song is:
The End of The World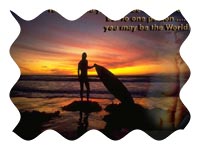 (Written By A.Kent - S.Dee)

Why does the sun go shining
Why does the sea rush to shore
Don't they know it's the end of the world
'Cause you don't love me any more

Why do the birds go on singing
Why do the stars glow above
Don't they know it's the end of the world
It ended when I lost your love

I wake up in the morning and I wonder
Why everything's the same as it was
I can't understand, no, I can't understand
How life goes on the way it does.

Why does my heart go on beating
Why do these eyes of mine cry
Don't they know it's the end of the world
It ended when you said goodbye

Why does my heart go on beating
Why do these eyes of mine cry
Don't they know it's the end of the world
It ended when you said goodbye, goodbye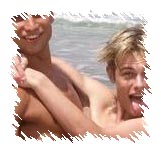 That about sums up what I have been feeling since the Codeman left the planet. João has hit the nail on the head of course. I still find it difficult to understand how things can just go on but of course it goes on in a different way. Which is also a tribute to Cody in a way. It just highlights the fact that he was so unique and the life and experiences we shared with him were also incredibly unique and wonderful. So thanks João for putting this together and giving me the oomph to write this piece. So now I am gonna take the sadness that I feel and put it in a bubble and blow it away. There are way too many happy memories for me to spoil it with the few sad ones.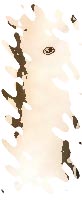 Of course Cody told João about the things I had told him. My exploits in Brasil when I was still a courier at a tender age. I told Cody about all the girls from Ipanema that I had bonked. The real fact is I met an absolutely lovely lady there by the name of Maria and a boy my age called Luis. And I didn't bonk all the girls from Ipanema but I would've tried, given half a chance :) The people that I met over there were really special even under the circumstances.
So enjoy this page and the bits and pieces of trivia on it.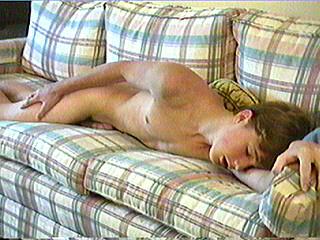 If I don't meet you in the sack, then ...
till next time !
Loveya
Peace, Love, Respect
Steve