It's amazing, I've never really taken a helluva lot of notice of Tay Hanson - until I saw these two pics. Now I'm taking notice for sure.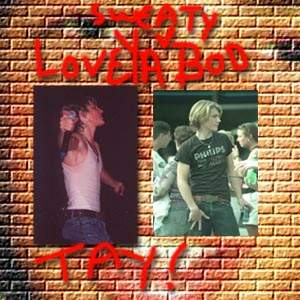 Mr. B Feedback Answers
In future I will probably just write these answers for Mr.B to put on the feedback page but these two particular questions I thought I would just answer here.
The first one was, what were my thoughts on Mr. Nelson Mandela, more affectionately known in SA as Madiba.
I guess, if there is one person in the whole world that I admire, after those that I love dearly, then it would be Madiba. He spent 27 years in a shithole jail and I will not debate the reasons for that here, but he came out of there, to be president of the greatest country on the continent of Africa and did not bear a single grudge to his jailers and in fact encouraged reconciliation amongst all the people of this country. In his 80s, Madiba continued to promote these ideas of peace and living together, not only in SA but throughout the world. He is an example to every leader throughout the world and an example to every person that you can become whatever you want if you aim high and work hard.
The other question was about Affirmative Action and what it means to me. Well, in a phrase: Affirmative Action sucks ass! If there has ever been a legislation that is going to crucify the economy of a country, it is the one of affirmative action which, as I understand it, means employing people of colour above the white people of this country, purely to make up the demographics of the country, not because of the qualifications of the people applying for the job. White men, particularly middle aged are the worse off and can be retrenched and their jobs retitled to make way for someone of colour. As a result, families are leaving the country to go overseas mainly to ensure that their children have a future and a chance of work.
South Africa is such a beautiful country and I hope that things will turn out for the better.