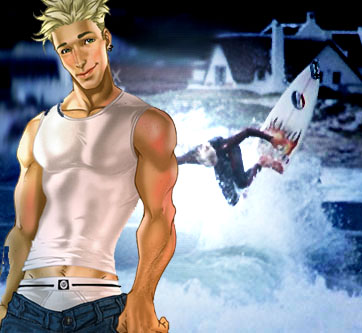 Cody used to point a lot of his buds in the direction of cool sites. This is one that I thought rocked.... cos it had so many pics of me hahahahaha. Okay okay ... me and the Codeman. Just click on the pic to go to Joe Phillips' totally cool art site.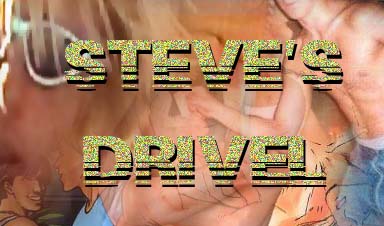 Cody News Number 24 - September 2002
OK, so you made it thru the first issue and you're back for more. Damn you're a glutton for punishment. So what have I got in store for you in this issue? Check out the vibe at Long Beach, the Teen Combat School and read about a special birthday. What else? Let me check the vault and pull out the goodies. No, not MY goodies you damn perv.
It's best to view this page full screen 600x800 or the tables don't line up properly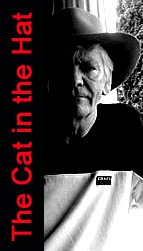 Quite a huge event happening end of August. Actually it's on August 29. It's Mr.B's birthday. Gary is gonna be 158 or somewhere around there. He was born under the sign of the virgin but as you can guess, it's a helluva OLD sign hahahahaha!!!! Anyway that's one of the reasons that this news is early. You guys (and gals) need to flood his email addy with your best wishes.
So what can I say about the old dude? Well for one, he is pretty damn sharp. Mind like a knife edge. You wouldn't say so if you walked around him shirtless though. Then his brain just fries one time. His hands start shaking a bit and he has to reach for his wine to calm down. Don't think of giving him a hug cos then his knees turn to jelly and you have to hold him up. Him and Cody were great buds and he probably knew more about the Codeman than most of his buds. Cody trusted Gary enough to basically let loose on his life story and each and every day was emailed to him in every detail.
Hey, he never knew me from a bar of soap but has helped me through quite a difficult time. I'm not sure whether he followed in Cody's footsteps in helping people and giving them time or whether it was the other way around.
In any event, I know that, if the Codeman was still here he would have wanted the old fossil's birthday to be special, so let's see what we can do for him okay.
He is also an awesome storyteller. You can check his website out by clicking on the banner below. Don't forget to send him the emails.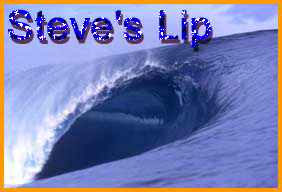 What's up? Well we're getting ready for our mock exams to test our ability for the end of year exams. We've got a Valedictory Service coming up and then I'm going to be studying my ass off, but I promise it will still be there at the end, my ass that is.
I've been going to drug counselling once a week with Cody's ex, Steph and it's going okay. Hey don't get me wrong, it's hard. Really hard. But I'm really sick and tired of the downers and often not knowing what time of day it is or even what day it is. What fucking fun is that?
I couldn't get into Eudoramail for about three weeks from near end July into August and I want to say thanks to all the dudes who've sent me mail encouraging me and saying howzit. Things at home seem to be going a bit better. Me and my dad a rapping each other while we're knocking each other's blocks off with gloves and that's really different for me and it's actually kinda cool. I think Steph and me are connecting and that's a total plus. We're just taking it easy with each other, one step at a time. I'm not likely to step into Cody's shoes. I don't think anybody can.
I sent a story to Mr.B for his birthday and it's probably up on his site by now for everyone to read. I used to help Cody when he was writing the Adventures of Cody and TJ, so it's not like I've never written before, but this was definitely different. Trying to think like the Codeman.
Surf has been on the up as well and I've had some really good sessions with Winger. Steph hasn't got on her board since November last year and I won't say anything to her. She needs to tuck that one under her arm all on her own.