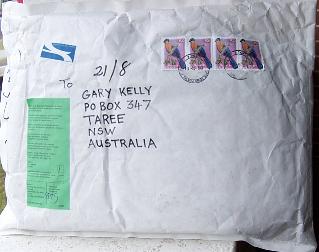 I've had a load of mail telling me how cool it was to send the package of "Cody Goodies" to Gary for his birthday. It was actually nothing to do that and I couldn't think of anyone who deserved to get that more than him. The plan has been in the pipeline since January and I could never bring myself to get to the post office but then those of you who know me, will also know why. Cos I couldn't fuck walk straight hahahahahaha. Anyway the response I got from everyone was pretty overwhelming. Its not what I expected, so thanks. I know a lot of you who have read the Steve stories on Mr.B probably hated my fucking guts at one stage or the other. Not much I can do about that. I am trying. Some guys say I'm just too fucking trying hahahaha. Yeah well no fine. I know that Gary had a load of e-mail for his birthday and that was totally tight. I think it was a good one. On to the next 158 Gary.
---
Going into my last year as a teenager is very different. It's hard to believe that next year I'm gonna be a nobody. Not a teenager and not an adult. I started this year off on a total busted trip. Those who have been reading MrB will know what I'm on about. But the stuff that I got for my 19th birthday will be something that I will always think of as very special and although a very important aspect of my birthday was missing, that I had had for the last coupla years,it will be a birthday that I will remember. I got a few emails from net friends which were really cool and I got a few graphics and I couldnt believe that you guys would actually take that kinda time and do that sorta thing. I got a song from Clint which totally blew me away and I got a hug from my folks which I will remember forever. Below this text are the graphics that I got and I just want to say thanks to all the people who wrote and did this stuff. It meant a lot to me.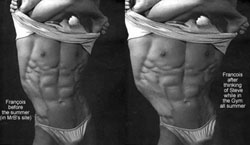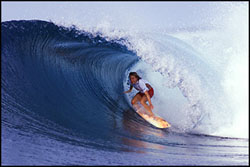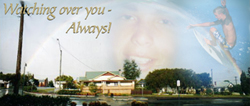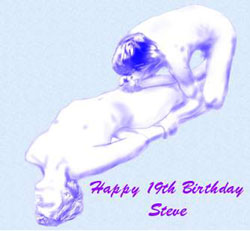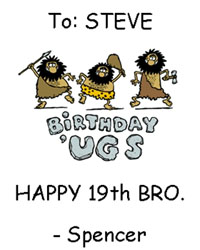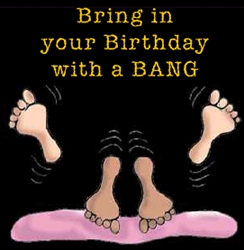 Studying for finals a second time around? I need my fucking head read or something. If anything, it's more stressful than the first time. It's going okay though. It's not like the end of the world or anything like that, yet.
A small report about a break called Dangers on this page. The graphic of Egor who I taught how to surf by using him as a board:) Report back on Mr.B's birthday and the Tarzan vote. I sent the Tarzan challenge to a few more webmasters, so let us see who took up the challenge or who thought their guys were maybe just a little "chicken". There's a voting section on the page, just click on who you think you would like to see in the next Teen Tarzan movie. In all fairness though, it depends on how good the graphic is, so I hope that I've been fair to the dudes. For any webmasters that do bother to read any of the stuff on this page I'm gonna run another competition for the best looker in terms of his face. Eyes, nose, mouth whatever. I'll come up with an idea. In the meantime, search amongst your models for the "Best Pecs" competition cos that's the next one I'm gonna run. Send me your best pec model pic and let's get it on.
What's Steve been up to, besides studying. Well Steph and me are still going out and it looks like it's just about permanent. She's a very special lady. She has to be, she was Cody's lady. Went and had dinner with Cody's folks and they're doing okay. They're very special people. Cody's room? Well it's still like he left it last year and it's still a very special place for all this friends who shared his laughter and his joked in his pad.
The Winger? I've had a good feedback about what people think of his bod. He's also studying for end of year exams and it's going well with him. I think the Codeman instilled a sense of hard work into that little dude. He's not getting his own way when the two of us spar with the gloves any more. I'm sure it's got a lot to do with what Mark taught me in Johannesburg but also a bit to do about my new found fitness level. He turned 15 in mid August, the same age Code was when I first met him. So, officially the Winger's age is now 15 going on 16.
This is like a bumper issue, with more pics than normal, cos I'm not sure when I'll get a chance to put the next page up, so enjoy the page.
---

When it comes to hot, then I think whoever decided that it was a description of what's great, cool, hunky, beautiful, and the top of anyone's wish list, then they must've had this dude in mind. CK knows how to pick them but this must be the pick of the bunch. Besides having a totally cut and defined torso, he has got a mean piece of jewellery hidden in those pure white CK's. I saw an article in one of the mags where the guys in Europe can't help staring at his package along with their girlfriends and wives and now a lot of the guys are getting jealous and asking for the sidewalk posters to be taken down. Cos they can't compare.. hahahaha!
Think he would make a good Tarzan?
---
BODY PARTS
---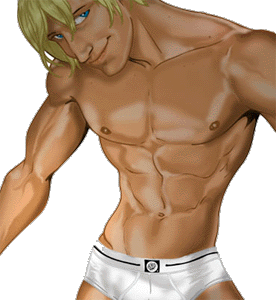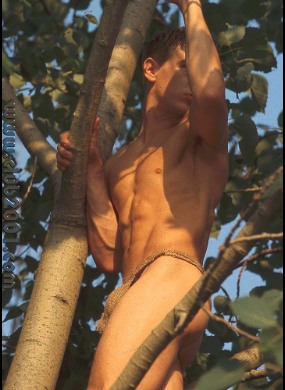 When it comes to Tarzan, then I think Chance must definitely be up there with a lot of the guys. He just oozes power and strength. Everywhere :) Chance features in the Cody and TJ Adventure "Teen Thrillway"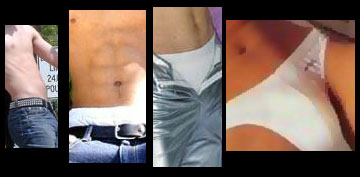 Summer time is when you get to laze at the pool and wait for friends to rock up so you can have wrestling games in the clear blue water and just take the opportunity to touch each other and know that every touch is a special moment and every memory is to be cherished. Soak up the sun and let the UV's cure the skin problems that the cold of winter brought on.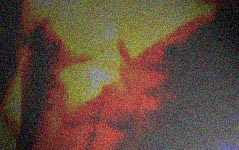 You can lay like this dude and just wait for that special friend to come up behind you and rub their hands over you pecs and down your abs and before you know it, both of you are in the pool having a rave.