Well it's almost Halloween and I'd liketa wish all my friends who are plannin bashes a GREAT TIME.
Last year Halloween, my friend Steve and I went to a party. Steve went as the Silver Surfer. He was wearin this super low cut silver speedos and he was covered in silver body paint. The best part was helpin him get it off afterwards in the shower - the body paint I'm talkin about.
My best friend TJ celebrates his 18th birthday this month - on October 20th - so please send him stacks of Happy Birthday mail.
Thanks to everyone for sendin me jokes and pics. I lost a lot of my mail so if you sent me stuff, please send it again.
Had a sex talk at school the other day and this guy was talkin about the way ALL guys love a guy at some time or another and a lot of guys stay in love with a guy friend maybe even forever. He says that this is called homophilia - which is different from homosexual cos there's no sex involved :( Anyway - why I'm writin this is for all my straight friends who may have a good friend that they're really like a lot - like maybe love a lot - hey, it's cool - give him a hug!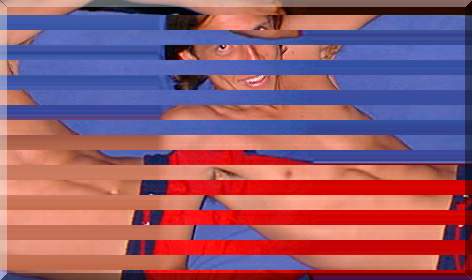 What do you mean I've got a split personality?
Most of the pics on this page are thumbs, so you just needta click on them to get the larger, clearer pic. Some of the pics have mouseover captions. I've put some of my fav sportin pics on this page - hopeya enjoy them.

Cody's Special - Cody Gets it Off
I have run an analysis on visits to my site and the countries listed below have been picked up by TheCounter.com. There are 82 countries listed here and these are only half the hits, the other half are "unknown", which means they could be from anywhere else.

But I look at the countries on this list and start workin out in my head how many of them have been at war with each other, not so long ago, and how many are still at war, or fightin wars with each other. But a lotta you guys came to my page lookin for the same thing, somethin interestin for people to read or pics to look at or just share in what's on the site with almost 17,000 (unique hits) other people around the world. Makes me feel kinda good that for the short while you were hangin out here, you forgot about all the shit that's goin on around you. Is it that easy to stop fightin - I kinda cant imagine Johan Paulik fightin with Aaron Peters, or Chance (unless it's bed wrestlin). well, I guess for us teens it always looks easy cos we don't understand the complexities of politics (or greed) - but ..... you guys who are gonna be runnin countries in the future - maybe it is - that easy. loveya!

Germany, United Kingdom, France, Netherlands, Switzerland, Italy, Belgium, Sweden, Finland, Norway, Denmark, Austria, Spain, Ireland, Czech Republic, Poland, Russian Federation, Hungary, Greece, Slovakia, Slovak Republic, Luxembourg, Portugal, Estonia, Slovenia, Croatia (Hrvatska), Ukraine, USSR (former), Bulgaria, Monaco, Lithuania, Latvia, Gibraltar, Malta, Yugoslavia, Turkey, Australia, Japan, New Zealand (Aotearoa), Singapore, Malaysia, Thailand, Pakistan, Hong Kong, Philippines, Taiwan, South Korea, French Polynesia, Indonesia, United States, Canada, Brazil, Mexico, Argentina, Colombia, Peru, Venezuela, Uruguay, Guyana, Dominican Republic, Costa Rica, Chile, Aruba, United Arab Emirates, Israel, Lebanon, Saudi Arabia, Bahrain, Brunei Darussalam, South Africa, Iceland, Cuba, Bermuda, Namibia, San Marino, Andorra, Oman, Antigua and Barbuda, Trinidad and Tobago, Mauritius, Virgin Islands.
Swap drugs for sport!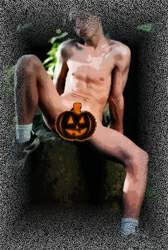 Happy Halloween - Just a word of caution to any of you who are plannin to be out late - be sure to be home and in bed by midnight or you'll wake up in the mornin and find that your dick has turned into a pumpkin. Mindya - that would make a lotta vegetarians happy.
Whatever you get up to - I hopeya all have a really great time.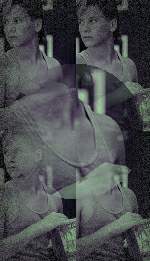 No - you're not pouring this down my tank top!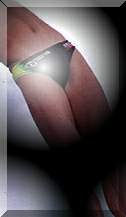 Okay, just hold that pose for a sec.

Hey Code - Just how much did you drink anyway?

Are you sure that camera is focused on the back of my head?

Do you really think my bods ripped?

I don't care how much you like my skin. I am NOT loosening another button.