ON THE ROAD
01 02 03 04 05 06 07 08 09 10 11 12
FOREIGNERS AT BOWLING GREEN HIGH
01 02 03 04 05 06 07 08 09 10 11 12
TERROR IN THE COUNTRY
01 02 03 04 05 06 07 08 09 10
CALIFORNIA ADVENTURE
01 02 03 04 05 06 07 08 09 10 11 12 13 14 15 16 17 18 19 20 21
TEEN THRILLWAY - THE ROAD HOME
01 02 03 04 05 06 07 08 09 10 11 12 13 14 15 16 17 18 19
---
Short Stories
by Cody & Friends
MARS BOY
an Earthboys Adventure
by TJ
JUNGLE HEAT
by Cody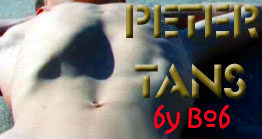 I read quite a bit and I enjoy writin stories. It was after I read "Caring for Cody" that I got the idea to write an adventure story about me and TJ.
I was 15 years old when I started to write these stories and I hope that you enjoy readin them as much as I enjoyed writin them.
Now I'm 19 and TJ and me are still the best of friends on the net.
________________
I asked Mr B to read the Caring for Cody stories and he has since started his own web page:
He has written Daniel's Diary and a whole lotta other really great stories and he also posts some wicked pics.
Let me know whatya think of the stories.
Keep cool.
Your friend
Cody
---
True Stories from
Cody's Diary
---
February 2006
SINGAPORE
a new story written by
Cody and Steve


It was when I read these stories by John of TeenTales that I decided to write the Adventure of Cody & TJ. Caring for Cody and Cody's Companions are reproduced here with permission of John (Teen Tales)
This is probably one of the most touching stories you will ever read. Hopeya like it.
CARING FOR CODY
01 02 03 04 05 06 07 08 09 10
CODY'S COMPANIONS
01 02 03 04 05 06 07 08
---

Mr. B wrote this story especially for me and it is totally awesome. Click on the graphic to go to it.
---
April 2015
Mr.B passed away after a long battle with cancer.
Click on the graphic to see his story archives.